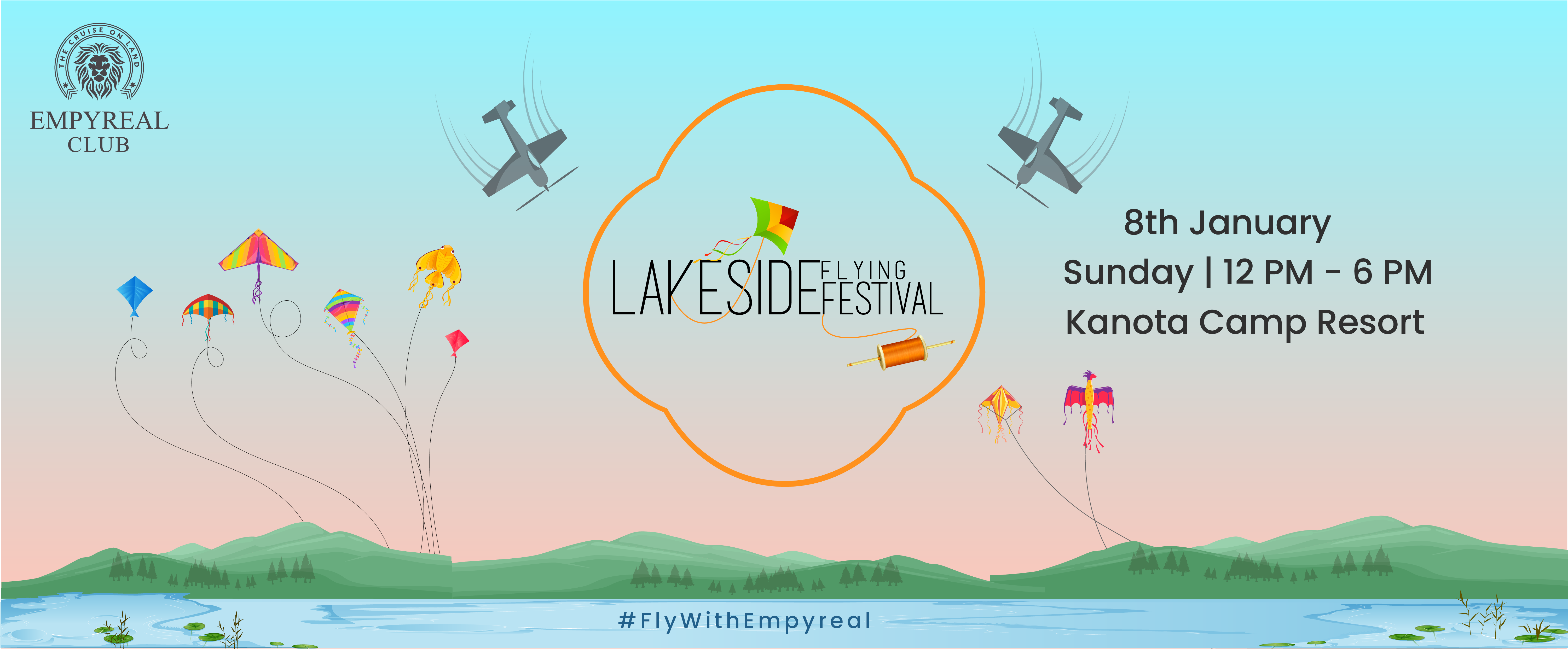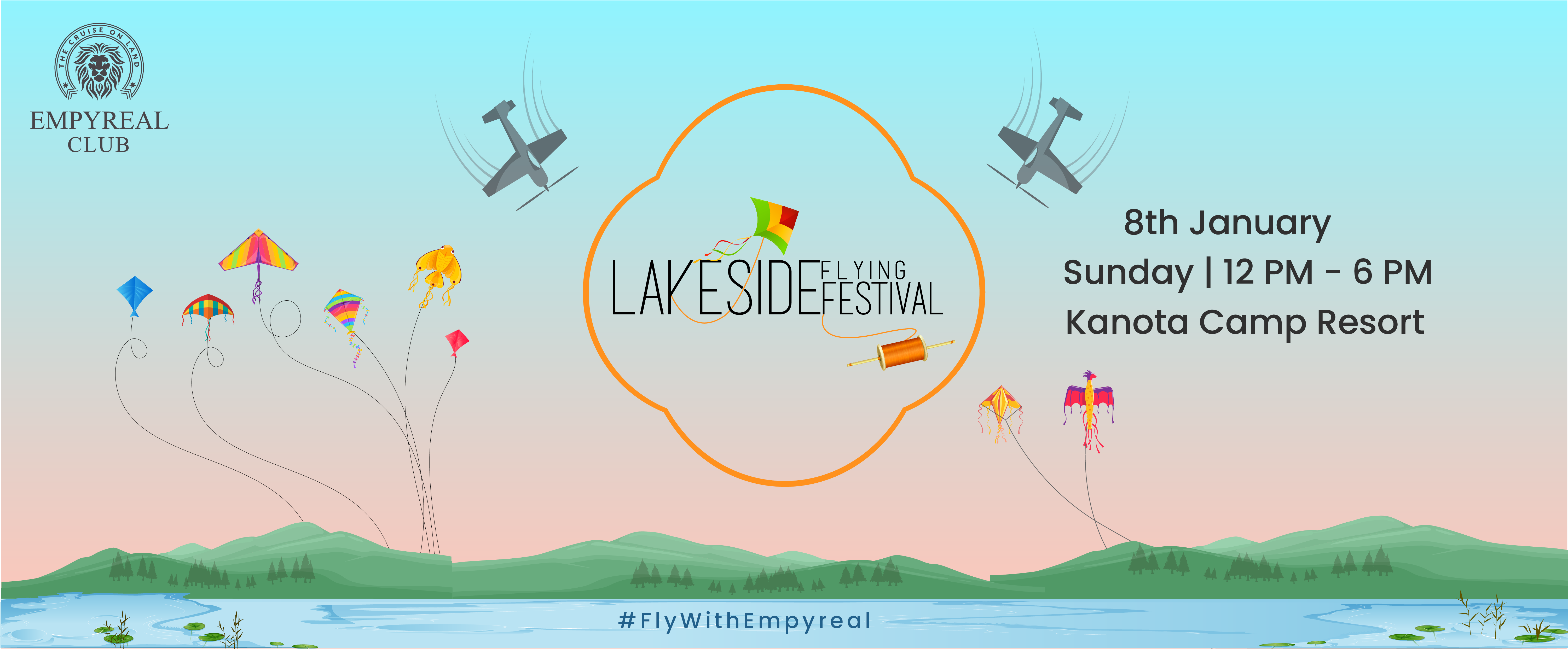 Lake-side Flying Festival
The Lake-side Flying Festival sparks off the new year for Empyreal Club with a day of celebration and a spectacular airshow. The day will take off with some friendly kite battles including both experiential and fighter kites, before transitioning to the RC plane event, in which model airplanes will soar across the lake-view campsite. Members can partake in a wide range of recreational pursuits at the Kanota Camp Resort's Lakeside grounds. Activities such as mandala and pottery making, as well as painting competitions, will be put up by the lake. Delicious treats from all around India will be relished by the Members, stirring flavor into the sun-soaked afternoon. At the event's close, a spectacular light show will be accompanied by the release of lanterns into the night sky.
Kids, Get Ready for Hands-on RC Plane Training and Flying Experience.
Date - 8th January'23, Sunday
Time - 12 PM - 6 PM
📍 Kanota Camp Resort, Agra Road, Jaipur (15kms from the city center)
#flywithempyreal
RC Plane Show | Experiential and Regular Kite Flying | Lanterns | Color Show | Lake-side Painting | Dedicated Play area for Kids | Guided Dance Troops | Family Entertainment Activities | Decorate your Kite | Assorted Delicacies
For Further Details, Call 📞 +9176909 11111