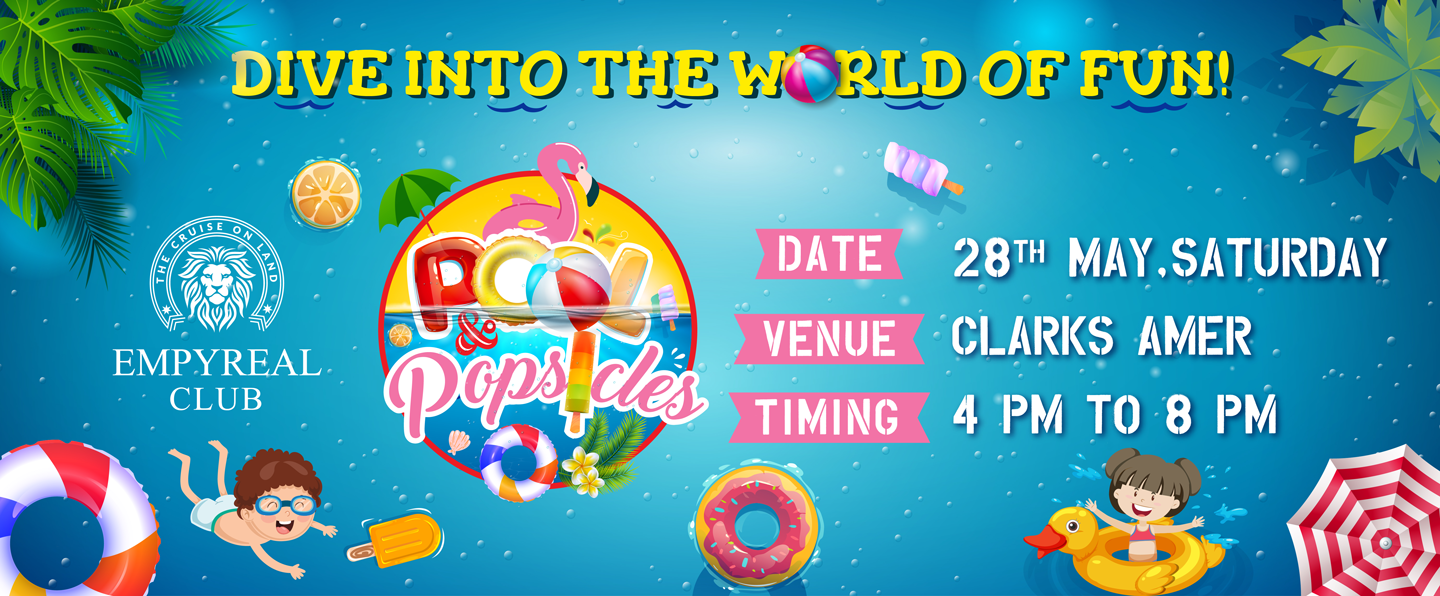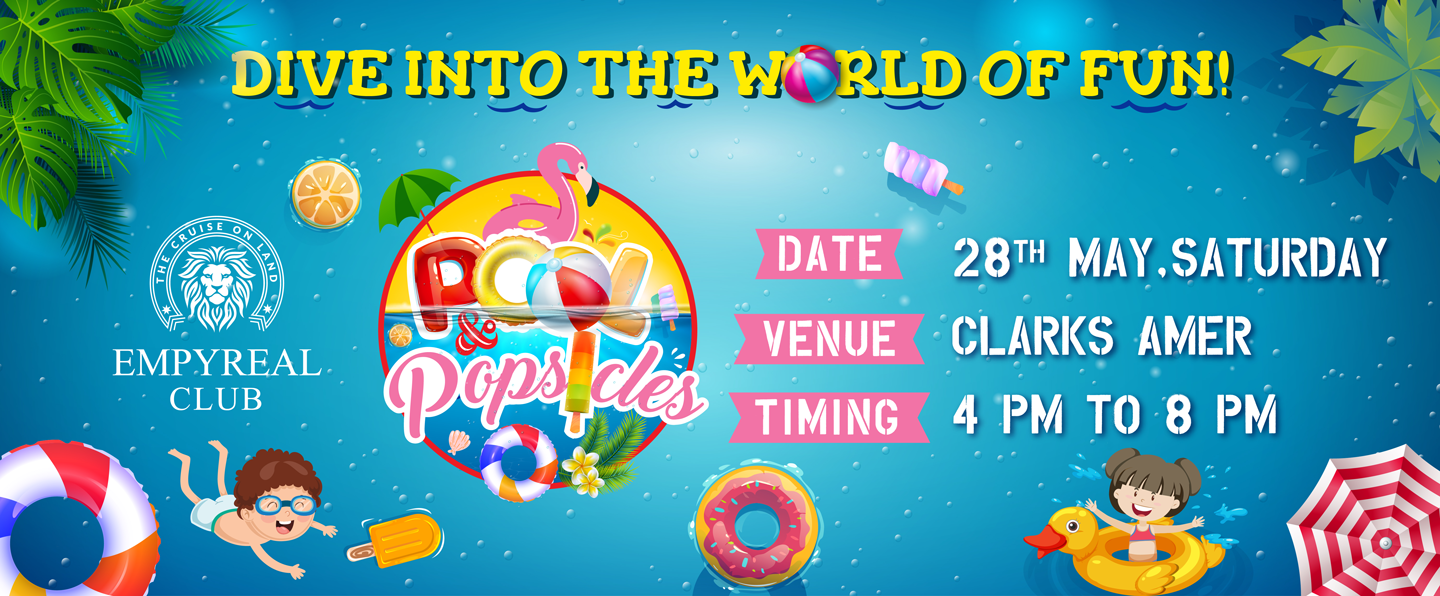 Pool and Popsicles
Inviting the Empyreal Kids to our Adventure Escapade - "Pool and Popsicles" by Empyreal Club. Refreshing Swims, Adventure Games, and Rainbow Popsicles are coming your way!
Exclusively for Moms and Kids
At Clarks Amer Swimming Pool
On 28th May (Saturday)
From 4PM to 8PM
For More Info, 📞 +91 76910-11111

Stay Tuned on more details on the event!