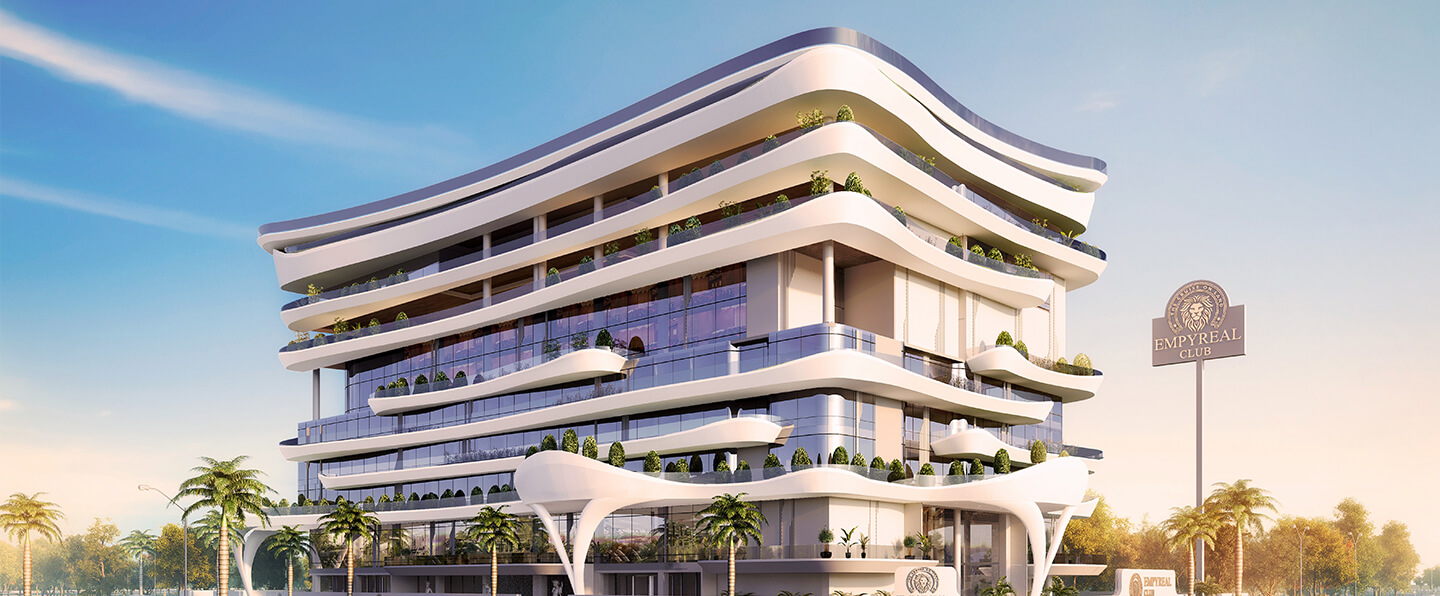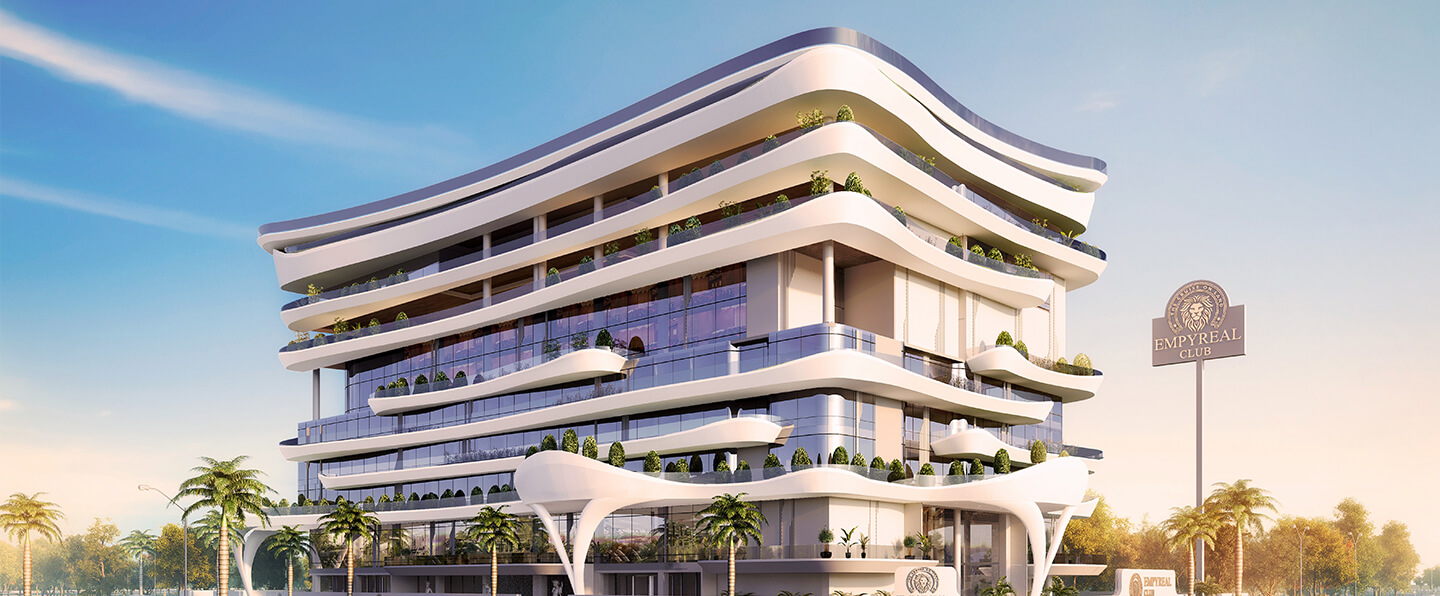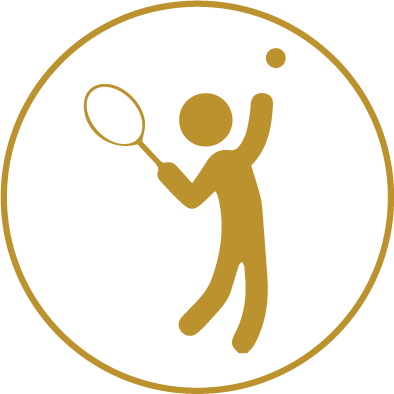 Sports & fitness
Unwind yourself with adrenaline pumping activities of your choice with our Sportsplex curated for those who love to play like a pro. Enjoy a distinct playing experience right here in Jaipur with our magnificent Sportsplex encompassing 5 Badminton Courts, 3 Squash Courts, Tennis Indoor Basketball Court, Indoor Football, Volleyball, Net Cricket, and Table Tennis all under one roof.
Empyreal's rooftop comes with a unique Skywalk Jogging Track at the brim of the building with a panoramic view of the city. With the finest sports facility in Jaipur, Empyreal brings the best of the best for all sports enthusiasts.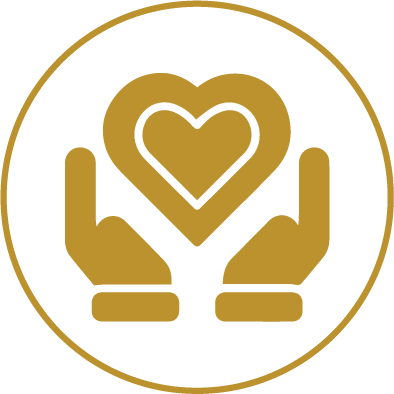 HEALTH & WELLNESS
Rejuvenate in tranquility with our extravagant wellness zones crafted for those who love to be treated exclusively in India's one of the largest spa, enriched with one-of-a-kind amenities. Stimulate your body's senses with ease in Empyreal's modish Massage Centre, Therapy Room, Steam Room, And Salon. De-stress as you embrace luxury with our Jacuzzi and Heated & Chilled Jacuzzis, Fancy Showers, or relax while reading a book in a Quiet Room.
Empyreal offers its members unparalleled health-centric amenities, having one of the biggest gyms in the city with Functional and Cross Training, Spinning Room, Kick Boxing Arena, dedicated Yoga & Meditation Centre, Pilates, Zumba & Dance Studio. Enhance this experience with Reiki and Naturopathy Healing. Pump up your energy with our Nutrition and Juice Bar.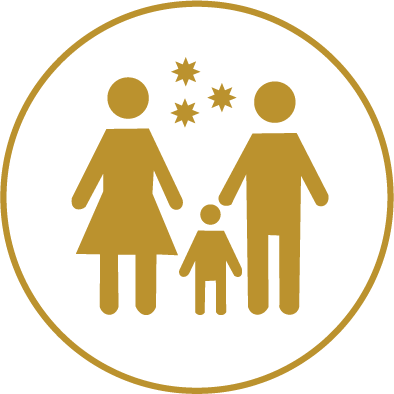 FAMILY ENTERTAINMENT
It is rightly said that real happiness is felt with family. Empyreal is the one-stop destination to spend time with your loved ones with experiences for one and all. Bond over a game of Bowling, Snooker, Video Games, a Night of Karaoke or make memories at our Ice Skating Rink. Boost your kid's experience with dedicated Toddler Area/Creche, Carousel, Soft Play, Simulators, Candy Shop, and Ice-Cream Parlour.
Empyreal is the first luxe club with a dedicated Waterpark for kids with activities such as Flow rider & Water Slides. Empyreal Club pioneers in full-throttle Teen Club that fades away the monotony for the millennial teens of the city.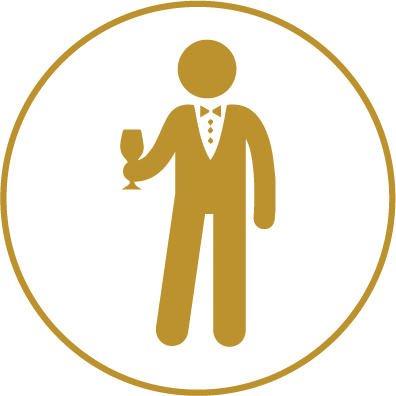 LUXURY LIFESTYLE
Experience the euphoria with Empyreal's Infinity Pool & Landscape Pool that qualifies to be one of the biggest highlights of this marvelous property.
LIGHTS, CAMERA, PERFORMANCE, ORCHESTRA! Empyreal's stunning, larger than life auditorium offers one of the biggest seating areas and comes loaded with comfort and a surreal cinematic experience with artists from India and all-round the globe performing Theatre, Dramas, Broadways, Concerts & Comedy Nights from time to time.
LIVE LIFE, KING SIZE! Our 100 keys Hotel is the perfect solution for MICE and Wedding Destination.
EXPERIENCE EXTRAVAGANCE! Empyreal's exquisite & one of the biggest Banquet Halls, comes with an exceptionally large seating capacity of 1000 Covers. Rajasthan's most splendid venue for Weddings, Gatherings, Exhibitions, and Summits. Get around, living the luxury lifestyle you aspire to, with extravagance!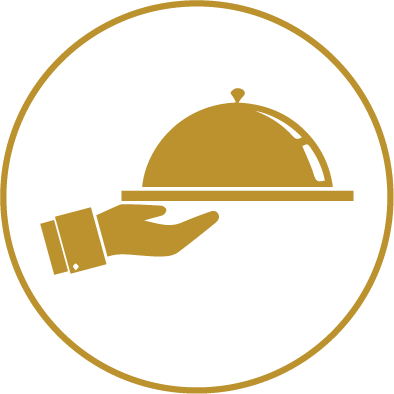 FINE DINING
Enjoy scrumptious meals amidst breath-taking views. Relish every moment of life with lip-smacking international, vegan, gluten-free, and Jain preparations by our extraordinarily talented chefs combined with front-of-house staff to make your dining experience at Empyreal memorable. Multi-cuisine Restaurant: Enjoy an intercontinental spread, offering Global Cuisine. Rooftop Restaurant: Sip onto a glass of wine and savour every bite from barbeque & raclette grill with an uninterrupted Airport View of 700 Acres. Indian Restaurant: Authentic Indian chaat & curries with exotic herbs and spices along with artisanal breads. 24 hour Coffee Shop: Be it after a long day or right before an early morning flight, we're always at your service.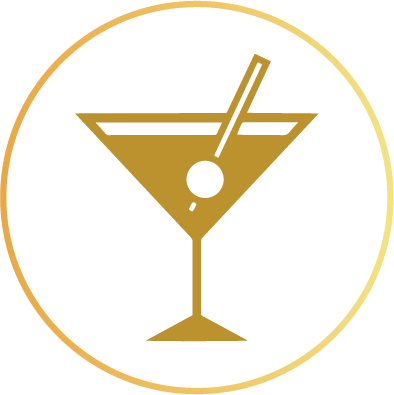 PARTY & NIGHT LIFE
Indulge in everlasting entertainment with our in vogue Night Club and debonair Sports Bar for exclusive Live Match screenings where you can simply jazz up your mood with a pint of beer or martini with your buddies, try your luck at poker/bridge in our luxurious Card Room or delve into relaxing gazals in our majestic Gazal Bar. Jaipur's much awaited social club coming near you, shortly.
Host your entrepreneurial meetings with our Spectacular Business Lounge, a Conference Centre, and Boardroom. Embark upon your business conclaves, presentations, training, or interviews in style with our uptown Business Centre that offers all that a corporate is looking for.
Club Services
Members App

Cloak Rooms

First Aid & Medical Room

Baby Changing Area

Conceirge Desk Recharge Counter

Recharge Counter

Member Relation Desk

Lost & Found Counter

Baby Pram

Free Wi Fi

24 Hrs Security

Valet Parking

Senior Citizens Parking

Disabled Parking

Car Wash

Emergency Response Team

ATM

Driver Room

Designated Smoking Areas

Florist

Public Announcements

Building Management System