About the Club
Empyreal Club will be an extension to your persona, signifying 'Epitome of Divine Paradise'. Empyreal is meant for a 'Select Few' and not for the crowd. Thus, the club membership is by 'Invitation Only'. A modern day Club & Hotel with a touch of Cosmopolitan luxury, right in the Heart of Jaipur. A members' fraternity, where the elite and the intellectuals, businessmen and industrialists, corporates and professionals and those who enjoy leisure and luxury, shall rub shoulders with each other. Experience five-star Hospitality at the most moderate prices.
Situated in the metropolitan haven of Jaipur's southern end, facing the gleaming Jaipur International Airport. Empyreal Club is a modern day architectural marvel which blends the magic of luxury living with endless avenues of comfort. Empyreal is Jaipur's one and only luxury escape where the members seek to push the boundaries of their current lifestyle towards excellence.
Walkthrough
WHY CHOOSE US
Empyreal is one of the top luxury clubs in Jaipur with exquisite Ultra-Luxury Lifestyle choices for you and your family. Empyreal will be your ultimate destination to get with the latest trends, embark on the lush journey towards vivacious living. Experience the Grandeur of Good Times! Empyreal Club combines the graciousness of an extravagant lifestyle with bespoke design and decor. The Club takes pride in being the first of its kind club of Jaipur. Enjoy a distinct playing experience with Badminton Courts, Squash Courts, Tennis Courts, Indoor Basketball Court, Indoor Football, Volleyball, Net Cricket, and Table Tennis all under one roof. Empyreal's rooftop comes with a unique Skywalk Jogging Track at the brim of the building with a panoramic view of the city. A potential venue for the best parties in Jaipur! At Empyreal, you will find something for everyone.
Discover the world of flamboyant living with Family Entertainment at our Water Park, Auditoriums, Gaming Arcades, Spa, and Wellness centers. With versatile choices for dining with our Rooftop restaurants, Gazal Bar enjoy the wonders of different cuisines under one roof. If you are looking for the most happening Luxury Lifestyle Family Club in Jaipur, you have come to the perfect place to unwind yourself with music for your soul, with your choice of themed dining spaces! With our fully-equipped Business Centre & Corporate spaces, you can work while hoping to relax right after- All under one roof!
Members Speak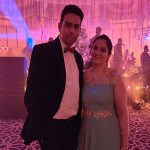 Dheeraj Borad
As an esteemed Empyreal Club Member, I think the club is astounding with amazing amenities. I have been a part of 80's Prom Night and Family Treasure Hunt, they were both exemplary, the team executed the events with such poise. Both the events were very unique and made a lasting impression on all of us. The most distinctive feature of the club is the sophistication in its style, such flair that makes you want to stay with it forever.
Dheeraj Borad
CA, Manish Board and Company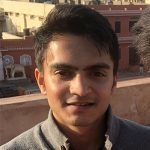 Raghav Pandya
I am looking forward to seeing this ambitious project of a Wonderful Luxury Club come to life. The Empyreal Club staff is very active in their organisation of group activities. The most memorable experience for me has been the Young and Lively 80's Prom night. The Empyreal Experience events are organised with detailing to make it perfect & delightful. Filled with groove and of exceptional merit, it most certainly has been ineffaceable.
Raghav Pandya
Director, Inde Rooh Exports Pvt Ltd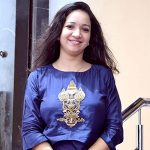 Suman Soni
As an esteemed Empyreal Member, It's been an amazing experience so far. The most unique and distinctive feature of Empyreal Experience is entertainment and social elements along with fanciable ambience and the lavish hospitality. The events are filled with entertainment, positivity and social interactions. I look forward to attending more of the events organised by the Club!
Suman Soni
Owner, House of 64 Facets
Fine Diamond Jewellery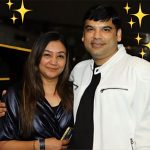 Sumit Manihar
As an Empyreal member, I wish to be associated with the club forever. I have been a part of all the Empyreal Experiences. Most memorable has been the Family Treasure Hunt as it was a lot of fun to hunt clues around the city along with the family. The most unique and distinctive quality about the Empyreal Experience events are its enticing Ambience and its ever-so generous Hospitality.
Sumit Manihar
Meet Gems
Precious and Semi – Precious Stones