Welcome to Empyreal Club, an Ethereal Experience
India's Biggest Luxury Lifestyle Family Club
Embellishing the heritage town of Jaipur, Empyreal Club sits right across the airport. Surrounding our members with an entourage of premium privileges, Empyreal Club is a membership-based community. With over 60 in-house amenities in construction, we take pride in our ever-growing fellowship of over 1000 member families while still in construction.
Our Members celebrate exclusive privileges all around the world as a merit of our association. The membership opens doors to over 250 of the most illustrious private clubs and 60 golf courses worldwide. With over 70 city-wide brands under the Empyreal wing, our members redeem exclusive privileges from prestigious boutiques.
The Empyreal communities come together to mingle amongst elaborate themes, revolutionary ideas, and professional networking at our array of experiences. Our most distinguishing factor is the colossal scale and the close attention to detail. These traits are found in everything we do from events, amenities, experiences, and even architecture.
Walkthrough
Establishing a Young and Rapidly Growing Community Of Like-Minded Members
Starting from a small circle of innovative thinkers and business leaders, Empyreal Club is now a worldwide community of 1000 Impactful families that have embarked to make a positive impact on the world. Empyreal Club creates a polished atmosphere of indespensable comfort and culture for it's members, creating an oasis of luxury they deserve. Our members come from various walks of life, with vaired interests, and diversified inclinations, which are all met at Empyreal Club.
Members Speak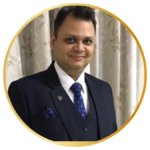 Anshul Mittal
I had fun with my family after a long time. We tried all there was – kite flying, food, painting, getting sketches made and so much more. We've been to around five events by Empyreal Club but I had only one feedback. I was looking forward to more events with kids' engagement, which the past few events have shown. So I only have compliments from Empyreal Club now! Great Experience!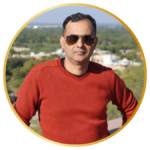 Manan Sharma
The aeromodelling experience was spectacular at the Lake-Side Flying Festival. The dance sessions had the kids bubbling with energy. Although I had left early, I saw the event's coverage on social media, and it looked beautiful. I'm looking forward to more engaging activities for kids of all ages.
Manan Sharma
Captain- Indian Army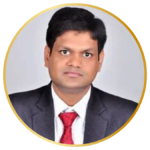 Jai Bansal
The event looks like a hit overall. Watching the decorative kites in the skies was my favorite bit. The kite fights were exciting and fun to watch. So many activities around the venue were strategically placed for us to relish. Good work, Empyreal Club!
Jai Bansal
Doctor- Self Clinic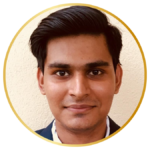 Manjeet Singh
The Empyreal Lake-side Flying Festival was an absolute hoot. It was my second event with Empyreal Club and the experience was outstanding. The venue was refreshing and the activities were countless, giving us the option to explore our inner artists all day long. I'd say painting was the activity that kept me the most engaged.
Manjeet Singh
Interest Market Rate Analyst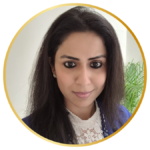 Saguna Suri
5 on 5 stars for the lake-side flying festival. We chose Empyreal Club because it's run by young minds, who understand the latest trends in the market and creatively combine them with their event concepts. This was a wonderful day function to relieve the winter chills. The activities were well-placed and everyone had a place for themselves. The kids, their dad, and I had dedicated activities for us to enjoy. We really cherish events like this and can't wait for the next one.
Saguna Suri
W/o Rohit Suri- Govt civil contractor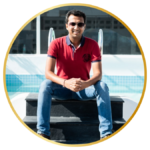 Deepak Agarwal
A refined lifestyle, a health-centric environment, a strong network, and family entertainment are the reasons that compelled me to join Empyreal Club. The novelty of infrastructure and the grandeur of current events makes it a very promising project for me and my family.
Deepak Agarwal
Moustache Hostel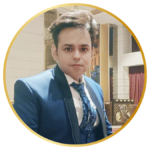 Sunny Bathija
Having won a full membership from Empyreal Club at the Empyreal Sparkling Diwali Oer, I'm really stoked to be a part of such a prestigious community. Sports is going to be my main focus at Empyreal Club along with family activities. I have chosen Empyreal Club for the excellent club facilities coming up in it.
Sunny Bathija
Stock Market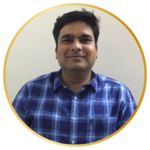 Vikas Natiya
The existing clubs in Jaipur offer extremely limited opportunities when it comes to sports and infrastructure, while Empyreal Club is coming with a breath of fresh air. The club is on its way to becoming a contemporary art piece in the center of the city. Its events are well executed and I'm looking forward to the next one.
Vikas Natiya
Surgical Equipment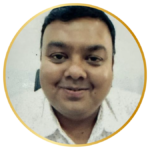 Harsh Kothari
I've attended a few events organized at Empyreal Club and they were very finely curated. My reason for associating with the club is to engage in networking activities and provide a future full of leisure for my children. The club stands out as a hotspot for the youth with its modern amenities. I can't wait to hit the sportsplex with my kids!
Harsh Kothari
Steel Business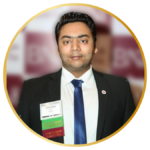 Shubham Mittal
My entire friend group is already a part of the Empyreal Club. They have arrived here through my references and it gives me great joy to be a part of one of the most unique concept clubs in India. The facilities coming up are one of a kind and they can't be found in any other
club in Jaipur.
Shubham Mittal
Dryfruit Business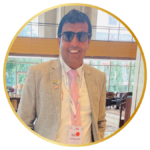 Ritesh Agarwal
A lot of my friends and acquaintances are a part of the Empyreal Club, which has inspired me to join it as well. It is the most unique concept in the country and I would definitely love to be a part of it. I've never before heard of such a concept and I have confidence in the abilities of the Bardiya Group to execute an excellent project.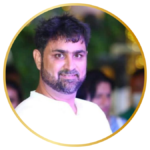 Punit Patni
I'm fond of socializing and I feel the Empyreal Club would be the ideal spot for me to network at since it has members from many different professions. I look forward to giving my kids a life of quality. I've already recommended it to my friends, who have now taken a membership!
Punit Patni
Garments Manufacturer
Sagun Chopra
I joined the club due to the name associated with it. Bardiya group holds a reputable position in Jaipur and I have faith in the work they are putting into Empyreal Club. The Club would be opening very close to my home, which makes it an enticing spot. I wish to spend time with my family at the club and am very excited to see it come up!
Sagun Chopra
Laxmi Bhog Atta- Owner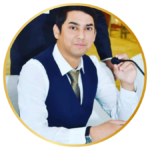 Shubham Jain
I look forward to an elevated lifestyle with an influential social circle
at Empyreal Club. I have attended their events and can say with full
certainty that the events were well organized and tasteful.
Shubham Jain
Business – Antiques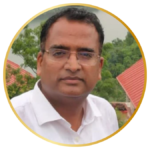 Dr. Pradeep Mangal
I've joined the Empyreal Club to strengthen my network of Doctors.
Empyreal Club is my choice for the contemporary lifestyle they over. I
have already made connections within the Doctor community at Empyreal Club, and have attended many events with them. Empyreal Showbuzz and Empyreal Treasure Trails were excellent additions to the Empyreal Experiences, and my family and I enjoyed them thoroughly.
Dr. Pradeep Mangal
Doctor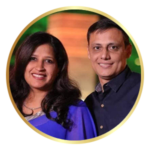 Dr. Deepak Alavadi
I have taken this membership as there is a Pandora of activities combined for both kids & adults. I have other clubs memberships also, but I seldom go there. I think once the club is functional, our family would be frequently visiting the place together. I'm also a frequent user of Empyreal Edge and it is a very exclusive programme which gives so many privileges with lot of boutique brands.
Dr. Deepak Alavadi
Dentist (BNI) Gold Medalist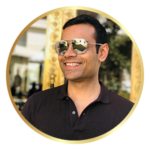 Mr. Sunit Hirawat
I reside in Bombay and travel often to Jaipur. I took the membership so that whenever I visit Jaipur, I'll have a club to avail the best of the amenities in town at one single destination. Most of my friends are Empyreal Club Members, and it would be great as we will have a place where we all can spend some time together, talk and create both business & personal networking opportunities, especially among the jeweller's community.
Mr. Sunit Hirawat
Diamond Jewellery Business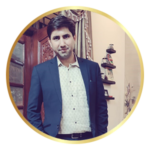 Dr.Pradeep Choudhary
Empyreal Club will be a secured place where I can spend some quality time with my kids, family and also other member friends. Since the joining, I feel Empyreal Club does everything to deliver utmost experience and all of their events are so exuberant where the privilege is always ours. Hence, I feel glad being associated with Empyreal club and wish them best to live up to the standards they have set for the city residents.
Dr.Pradeep Choudhary
Medical Department C-Scheme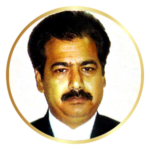 Mr. Gopesh Kumbhaj
The project is something that never gave me second thought on taking the membership. There are several reasons I zeroed upon Empyreal Club Membership, one of them being it a complete Personal & Family amenities club. Secondly, the club's proximity from the airport makes it convenient for my out stationed visitors to arrive easily for business meetings.
Mr. Gopesh Kumbhaj
Advocate High Court Jaipur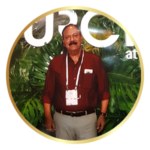 Mr. Anil Sharma
Empyreal club has all the amenities that one family can ask for and we are looking forward to access these as soon as the club becomes operational. We have lot of expectations from the club and we are sure we will be getting more than what we expect.
Mr. Anil Sharma
Garments and Art & Craft Exclusives Business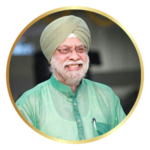 Mr. Gurdeep Singh Gujral
The vision behind Empyreal Club is really far-sighted and the group has earned goodwill in their journey. It is one very interesting & unique concept that is going to revamp the lifestyle of Jaipur, which prompted me to become a member instantly. Also, I am excited to attend all the Club events which are a great entertainment & networking platform.
Mr. Gurdeep Singh Gujral
MD – Shri Ram General Insurance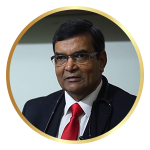 Dr. Suresh Gupta
I am most excited about the concept of the club. There is a beautiful panoramic view of the whole city and the airport. It is quite exciting to be able to see planes landing and taking off. The club has affiliations with so many International Clubs, it's really amazing to be able to redeem the privileges globally and locally, just by being a part of the prestigious club. The IAC affiliation is also the prime reason I decided to be a member of Empyreal Club.
Dr. Suresh Gupta
Neurologist-Eternal Hospital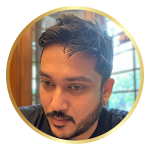 Neerav Gupta
My experience with Empyreal has been phenomenal. Right from the ambience to the hospitality, they always manage to stand out. Being a part of the stirring events at the club has been an absolute delight and I look forward to witnessing more of them.
Neerav Gupta
Architect
Ravi Kumar Gupta & Associate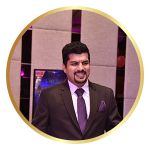 Prateek Khublani
Empyreal Club with its distinct position has found a special place in our hearts. You certainly validate "the proof of pudding". Empyreal Experience events are unique and delightful. The way you have done something for every age group is commendable. My most memorable event other than the Sufi Night & 80's Prom Night was the Family Treasure Hunt because of how wonderfully it was organized and everyone could enjoy being a part of the team.
Prateek Khublani
Entrepreneur | Business Coach | Speaker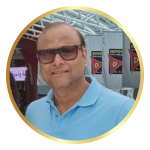 Umesh Agarwal
Being a member of Empyreal Club has been an enjoyable and divine experience. These events are one of a kind. The most memorable Empyreal Experience was the Family Treasure Hunt. It was a breath of fresh air with so much amusement and entertainment for the entire family. Bubbles and Bow Tie, Sufi Night, 80's Prom Night & Family Treasure Hunt, all the events are very unique.
Umesh Agarwal
Owner, Glorious Deco Pvt Ltd.
Featherlite Office Furniture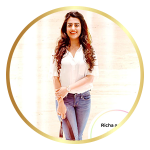 Richa Badhalia
As a Member, I love being a part of Empyreal Club, it manages to surpass my expectations every time! I have been a part of three Empyreal Experiences – Sufi Night, 80's Prom Night and Family Treasure Hunt. Events are filled with passion & exceptional beauty. All three were memories made for life! The most remarkable and note-worthy are its enticing ambience, regal hospitality, and all round entertainment.
Richa Badhalia
Entrepreneur, Faith & Patience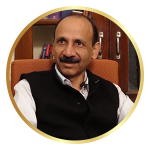 Dr. Anurag Govil
Empyreal Club has had a very impressive launch. The IAC Clubs Affiliations are very commendable. I had a great time at all the Empyreal Experience events that I was a part of Sufi night, a musical evening at the farmhouse located on the Golden Quadrilateral Highway to Delhi, deserves a special mention for its class and elegance. I wish Empyreal club the very best and am sure that it will live up to its reputation and remain as great an experience as it has been till date.
Dr. Anurag Govil
H.O.D. MBBS
DM (Gastro)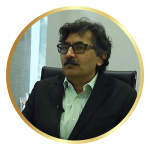 Dr. Ajeet Bana
I believe Empyreal Club will stand apart, it will be an elite club with a lot of decorum discipline and most importantly, as I know with my information we are getting so many affiliations with the International Clubs and they are across the world. I keep traveling to the West part of the world, it will be very beneficial to me and as they had said earlier, there are multiple amenities like gyms, sports facilities, etc. I am very excited being a member of the Empyreal Club.
Dr. Ajeet Bana
Chairman – Cardiac Sciences
Eternal Hospital Jaipur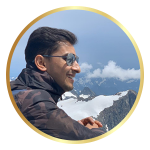 Shreyansh Dhabriya
It has been a wonderful experience being a member of Empyreal Club. The club is going to set a very high standard of living. Empyreal Club organizes events regularly, it always makes us feel connected to the club. The events are great, well planned and beautifully executed. Post the detailed planning and execution it always complements the idea as a whole. I had attended the Family Treasure Hunt, it was a great experience and very memorable.
Shreyansh Dhabriya
Director, Dhabriya Polywood Limited
National level manufacturer of Doors and Windows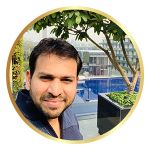 GAURAV GUPTA
A person as he grows always wants to be part of an esteemed organisation just not because of his social responsibility but also to have luxurious personal experience and satisfaction. The main thing is "LUXURY WITH SIMPLICITY" it brings together. I have attended the Sufi night event and it was one memorable night, in fact that event encouraged me to join the club.
GAURAV GUPTA
Partner, G R Gupta and Company
A leading Chartered Accountancy Firm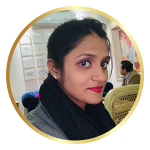 Megha Gupta
As a member of this prestigious club, I have to say I have been to numerous parties and events, but the experience with Empyreal stands apart from each one of them. I really expect so much innovation from the club after seeing what they have done so far. The concepts are so classy and innovative. I have been a part of the Sufi Night, it was a very remarkable night, I had a great time with friends.
Megha Gupta
Owner
Fit Body and Soul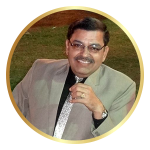 Vijay Kumar Chowdhary
My experience has been very good. We have been a part of two Empyreal Experience events: Sufi night and 80's Prom Night. I really enjoyed the social interaction at the events. The hospitality and the ambience was frivolous, 80's night made me very nostalgic about the good old days.
Vijay Kumar Chowdhary
Retired Officer
Government of Rajasthan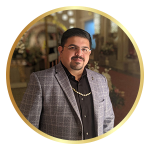 Dr. Priyank Gupta
I am waiting to experience the amazing things Empyreal Club has planned for its members. I have been to the Sufi Night, and I really applaud the entertainment along with the enticing ambience and the aesthetics of the event. I am looking forward to club completion.
Dr. Priyank Gupta
RUHS COLLEGE OF MEDICAL SCIENCES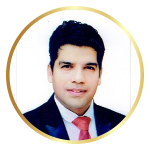 Ashok Maheshwari
I feel that Empyreal Club is going to be a milestone of this industry. This is a very refreshing change for Jaipur in terms of luxury lifestyle. I am excited and eagerly waiting for the completion of the club. Ambience and aesthetics are extraordinary , the events are very entertaining and the hospitality of the team is marvelous. I have been to Sufi Night and it was an unforgettable experience.
Ashok Maheshwari
Partner, Nakshatra Gems
Manufacturer & Exporter of Emerald Gemstones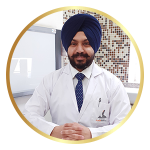 Dr. Mansimrat Paul Singh
My experience as a member has been very pleasant so far. The Empyreal events have been very interesting because of their social interactions. The Family Treasure Hunt event has been very amazing and I had a lot of fun with my family. Empyreal Club is going to be a one-of a kind club for sure.
Dr. Mansimrat Paul Singh
Surgeon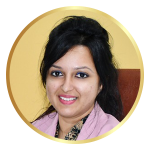 Karishma Lodha
Being an Empyreal Club member I am looking forward to its commencement. I believe that the aesthetics of the club and its events are magnificent. The regal hospitality is so wonderful that you get spoilt for choice. I have been to the enchanting Sufi Night, it was a very memorable experience. I am very excited to be a part of this.
Karishma Lodha
Owner
Lodha Venture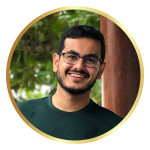 Yugank Sharma
My experience of being the member of an esteemed club is of arduous excitement. The club's concept is very well thought out and organised. I personally feel their most distinctive feature is Entertainment, they have all-round entertainment for everyone! I have attended the Bubbles and Bow Tie and I think that Jaipur will thrive with events as original as of Empyreal Club's.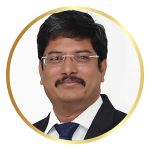 D P Khandelwal
As a Business Professional I have always wanted to be a part of an elite club and Empyreal Club has given me this amazing opportunity. Empyreal Club has a unique persona that reflects in its events. I have attended the exemplary Sufi Night and 80's Prom Night. The buoyant atmosphere of the Prom Night event was very electric and the hospitality was reassurance of the distinctiveness that the brand carries.
D P Khandelwal
Proprietor, Aditi Impex
Gemstones & Jewellery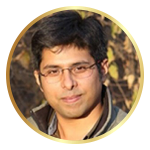 Kanishk Dutt
Everyone needs a place to lay their weary head in today's time and for Jaipurites Empyreal Family Club is an excellent choice for rest and rejuvenation. Not just for the self but for the whole family. I have been to a couple of events organised by the club and they were just beyond excellent. I would definitely recommend families with small kids to join this club.
Kanishk Dutt
Owner
VIHAAN IMPEX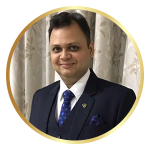 Dr. Anshul Mittal
As an esteemed member of Empyreal Club, I am very excited to be a part of this Larger than life club! I think the Mesmerizing Ambience, Unique Aesthetics, Regal Hospitality, All-round Entertainment and many meaningful social interactions contribute to make the club really monumental. The Empyreal Experience events are very unique and memorable. We had the most fun at the Treasure Hunt. It was filled with a lot of excitement and liveliness.
Dr. Anshul Mittal
Mittal Children Clinic
Newborn to Pediatric Care Centre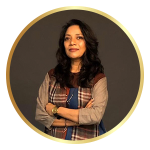 Geetanjali Kasliwal
Empyreal Club has brought a visionary concept to the city for connoisseurs. The unique and distinctive thing about the Empyreal Experience events is their brilliant creative conceptualization, attention to detail, personal attention, and hospitality with the overall experience. Even during the lockdown, Empyreal Club provided much-needed relief to the members who came in for the exhilarating Family Treasure Hunt car rally across town.
Geetanjali Kasliwal
Anantaya & AKFD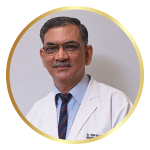 Dr. Deepak Shivpuri
I think it is a very good idea and a very creative conceptualization of A Private Membership Club. I am sure it is going to do very well! Jaipur has the crowd that would appreciate exclusivity and top-notch hospitality. It would be the place for new entertainment and amusement all under one roof!
Dr. Deepak Shivpuri
Director & HOD
Surya Hospital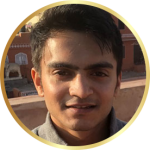 Raghav Pandya
I am looking forward to seeing this ambitious project of a Wonderful Luxury Club come to life. The Empyreal Club staff is very active in their organisation of group activities. The most memorable experience for me has been the Young and Lively 80's Prom night. The Empyreal Experience events are organised with detailing to make it perfect & delightful. Filled with groove and of exceptional merit, it most certainly has been ineffaceable.
Raghav Pandya
Director
Inde Rooh Exports Pvt Ltd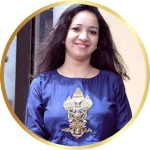 Suman Soni
As an esteemed Empyreal Member, It's been an amazing experience so far. The most unique and distinctive feature of Empyreal Experience is entertainment and social elements along with fanciable ambience and the lavish hospitality. The events are filled with entertainment, positivity and social interactions. I look forward to attending more of the events organised by the Club!
Suman Soni
Owner, House of 64 Facets
Fine Diamond Jewellery