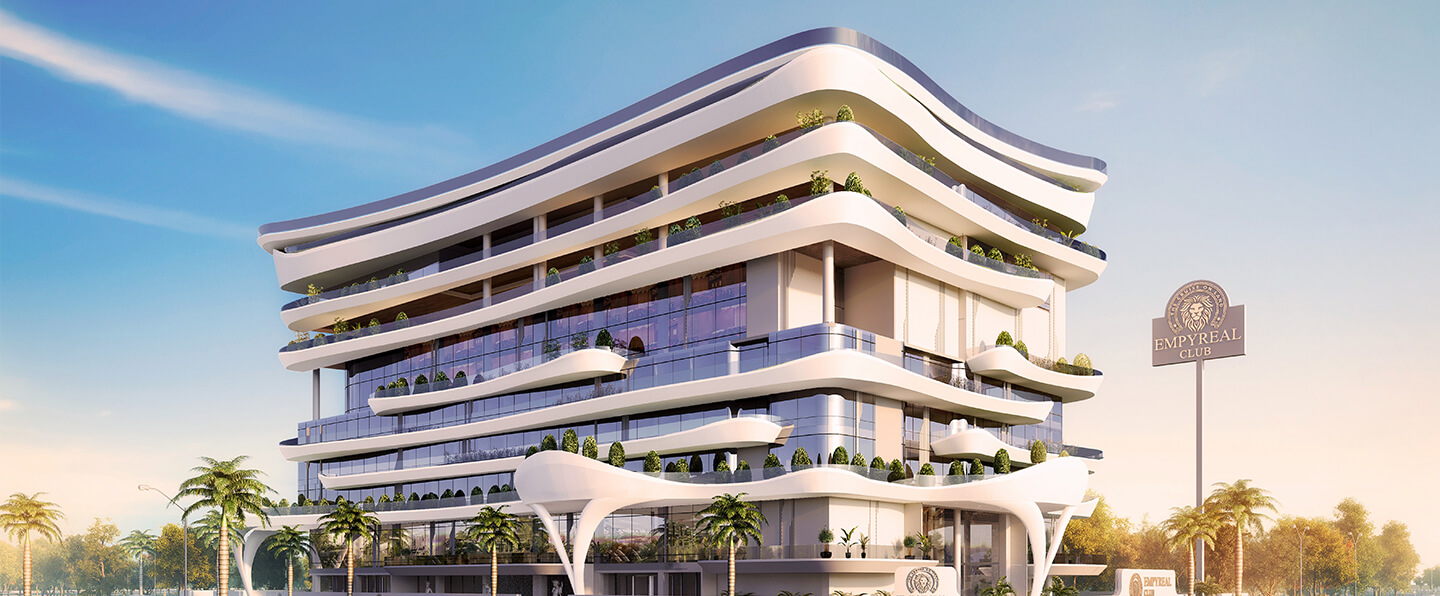 Empyreal Club Membership
Membership to a World-class Ultra Luxury Private Members Club is a privilege wanted by many but acquired by a Selective Few. Empyreal Club is set to explore Lifestyle in a very exclusive and luxurious manner. With the introduction of a Private Membership Club in Jaipur, we want to set new standards of elegance and exclusivity for the audience of the Pink City.
Discover the world of flamboyant living with all-round entertainment for your Family and yourself. Our upcoming Club will have an Infinity Pool, Water Park, Auditoriums, Gaming Arcades, Spa, Hotel, Banquets and Business Centres. There would also be a Sportsplex spread across 70,000 sq. feet with State of the Art amenities. With versatile choices for dining in our Multi-Cuisine, Indian & Rooftop Restaurants, 24 Hour Coffee Shop, Gazal Bar, Sports Bar, enjoy the wonders of different cuisines under one roof, a unique social club in Jaipur.
Family Plan
Membership - 50 years
(Includes Primary Applicant, Spouse and 2 Unmarried Son/Daughter
till the Age of 30 Years)
Joint Family Plan
Membership - 50 years
(For Two or More Primary Applicants in Direct Blood Relationship)
Senior Citizen Plan
Membership - 20 years
(Includes a Primary Applicant who is of 60 years or more and his/her Spouse)
Corporate Plan
Membership - 50 years
(Corporate Membership shall include two or more Directors / Partners / Senior Management Personnel) - Per Applicant (Minimum 2 members)
Note :
Joint Family Plan will be applicable for two or more Applicants who are in Direct Blood Relationship along with their respective family comprised of spouse and 2 unmarried son/daughter upto the Age of 30 Years.
Refundable security deposit is non interest bearing.
Membership shall be in accordance with Application Form / Club Rules & Regulations.
The Club Management reserves the right to modify/change/amend the above plans at its sole discretion.
Membership Tenure shall start from the date of starting operations of the Club.
Membership Transfer Option: Primary Member can transfer its membership as per terms & conditions only one time within Direct Blood Relationship.
Senior Citizen & Parents Membership is non-transferable. Age of senior citizen member on the date of opening of club will be considered.
Corporate Membership shall include two or more Directors / Partners / Senior Management Personnel.Each Nominee Member's Membership shall include:

Nominee Member
Spouse
Two Children below 30 Years of their age
GST extra, as applicable.
# T&C Apply