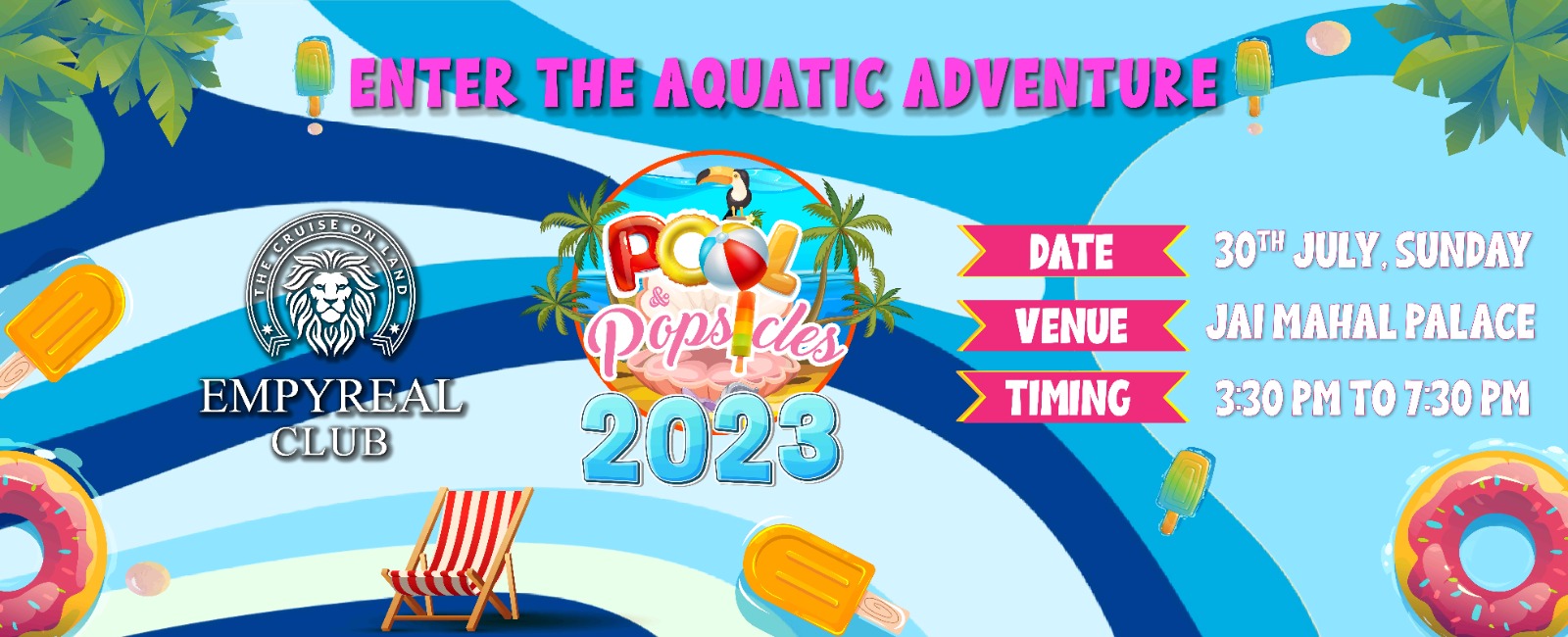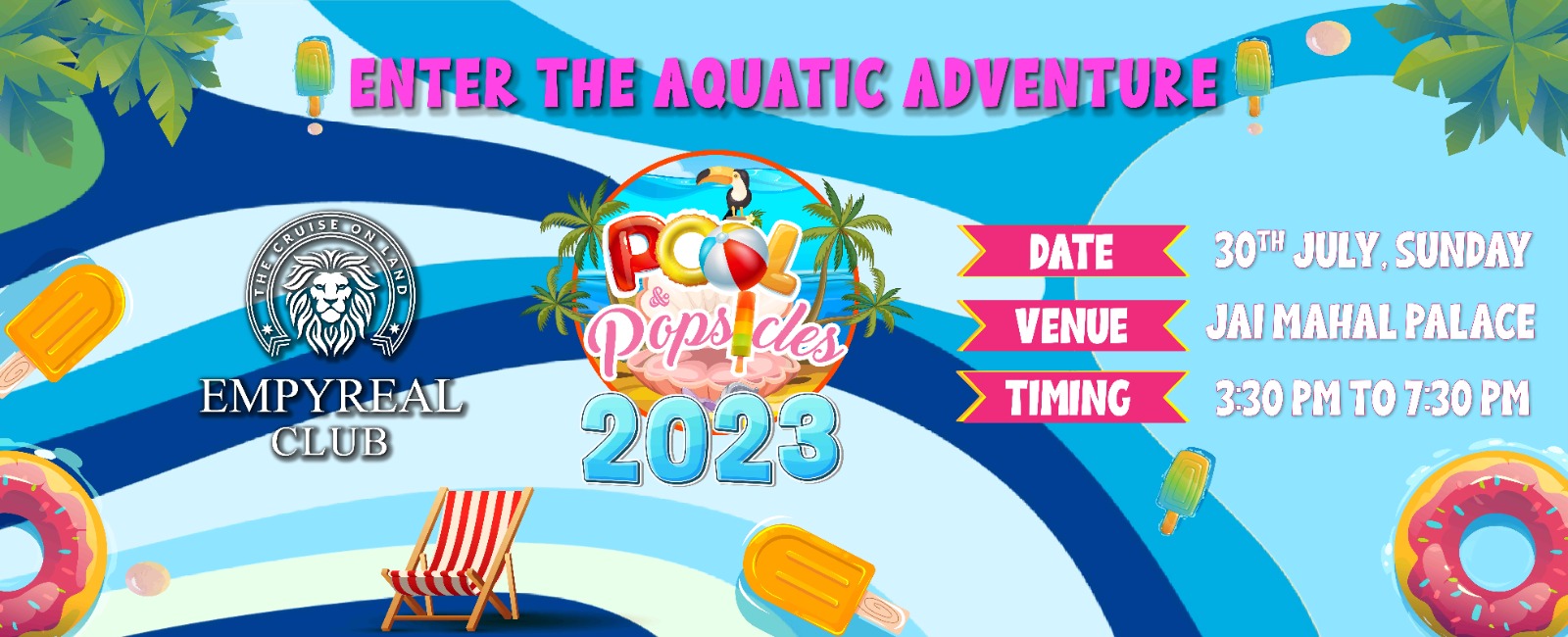 Empyreal Pool & Popsicles 2023
Pool&Popsicles 2023 is coming to Splash Jai Mahal Palace with an array of colorful rainbow popsicles, exciting pool games, and serene Mum-centered activities to launch them into a relaxing weekend.
The event is a sequel to the fantastic hit, Pool&Popsicles (https://www.empyrealclub.in/events/pool-and-popsicles/). Back by popular demand, Pool&Popsicles 2023 is set to be a sea-themed fiesta with pool activities seen never before in the city. Kids' activities like shark tanks, pool zumba, trampoline fun, relay race, tug of war, pool pong, etc. will be lined up for the kids to enjoy.
The Mums will be exploring a day of fitness and relaxation with afro latin dance, floor reflexology, hair styling, makeovers, etc. Mums need to kick it back now and then, and we have a tonne of activities for them to have a lazy day under the sun while the kids spread mischief around the venue.
The food selection will be summer-themed, refreshing delights with refreshing drinks to stay hydrated and finger foods to keep the energy levels high. Fruit juices, popsicles, pasta, desserts, and more!
The Magical Land of Pool&Popscicles'23 starts from 3:30 PM to 7:30 PM on 30th July at Jai Mahal Palace.
See You Splashin'
For Further Details, Call 📞 +9176909 11111