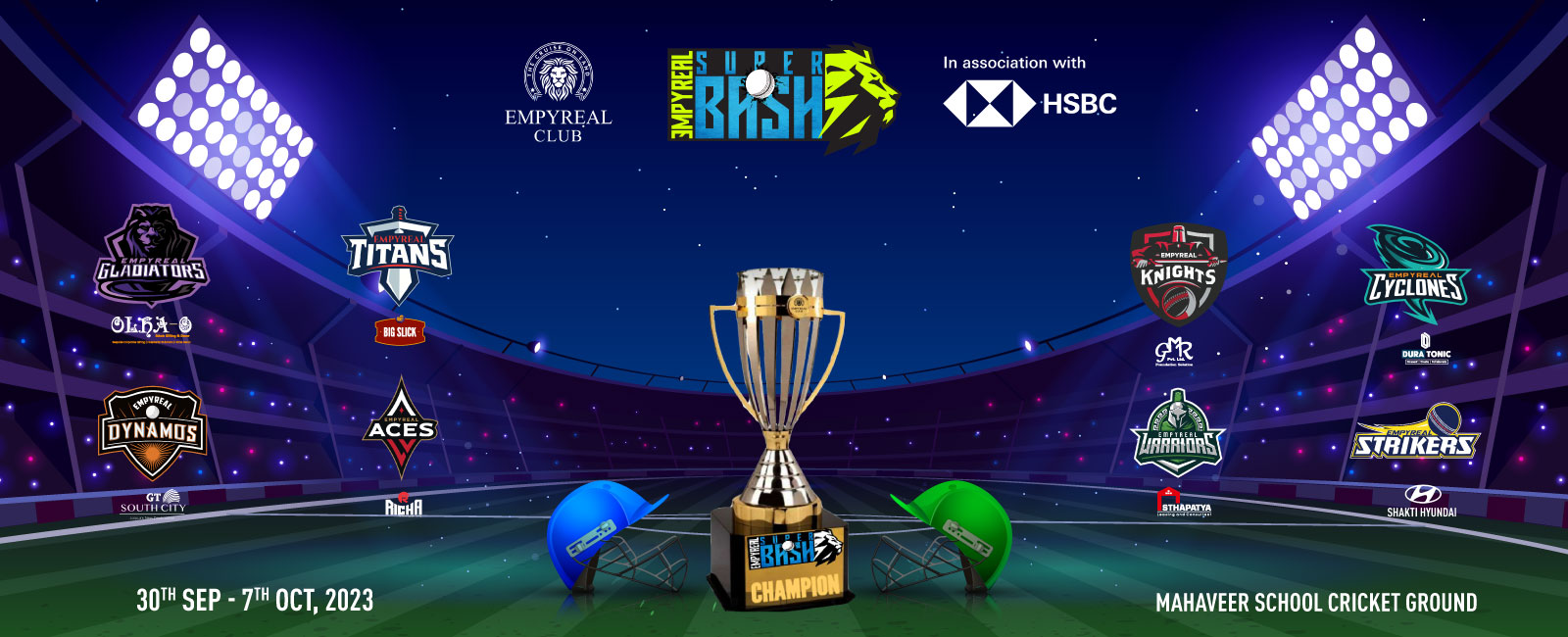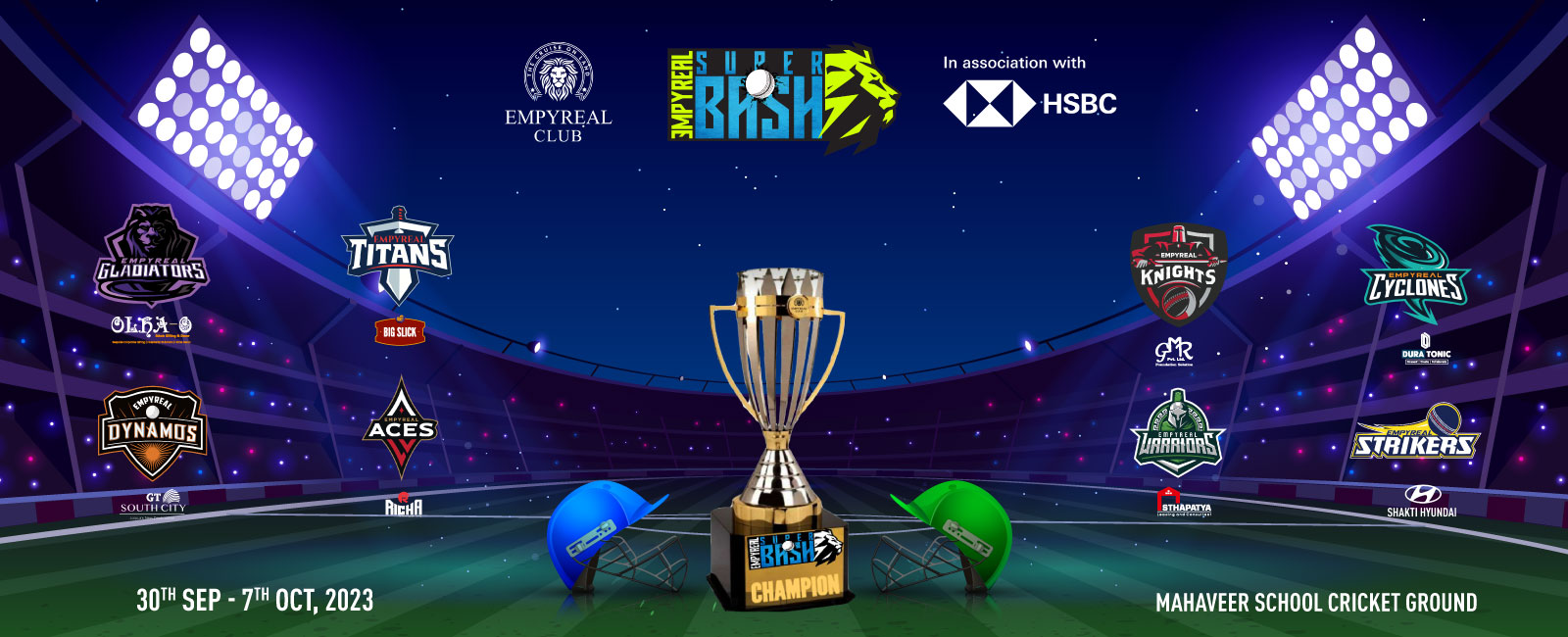 Empyreal Super Bash
Date
30th, September 2023
The Empyreal Club proudly presents for the first time ever its most exclusive sporting event, the Empyreal SuperBash! This cricket extravaganza is set to unfold in three thrilling phases, each promising more excitement and entertainment than the last. With the trials already completed and the opening ceremony on the horizon, the Empyreal SuperBash is ready to redefine the world of club cricket.
The Trials
The journey to cricketing glory began with the trials, where our 120 talented members showcased their cricketing skills. The trials were a rigorous test of skill, teamwork, and sportsmanship, resulting in the selection of the most exceptional players among our esteemed club members.
The Opening Ceremony
Get ready for a night of glamour and anticipation at Ohana, as the Empyreal SuperBash officially launches. The opening ceremony will be graced by the presence of none other than celebrity cricketer, Mr. Deepak Chahar. This is the moment when the excitement reaches its peak, as we unveil the tournament's rules and regulations. The trophy reveal along with the team bifurcation and jersey distribution will be the major highlight of the evening after the players pick their captain!
The Final Showdown
From September 30th to October 7th, the Empyreal SuperBash reaches its thrilling climax at Mahaveer School Cricket Ground. Our 8 teams will compete against each other in an electrifying battle. The competition on the pitch will be fierce, with each team motivated to win the trophy. Stay tuned for this sensational cricketing extravaganza, where the Empyreal Club's finest take to the pitch in the pursuit of glory!
For Further Details, Call 📞 +9176909 11111