10 Signs that you have Arrived: including an Empyreal Club Membership
13th, March 2020
As humans, we are inspired to continuously build our lives. Our wants and wishes works like a cycle – we work to achieve them and then create new ones. But does the cycle end? Do we ever sit back and think I've done enough? Turns out, it does. It's not a matter of age, bank balance or university degrees. Take a look at these 10 signs that denote "Yes, I have arrived" in your journey of life: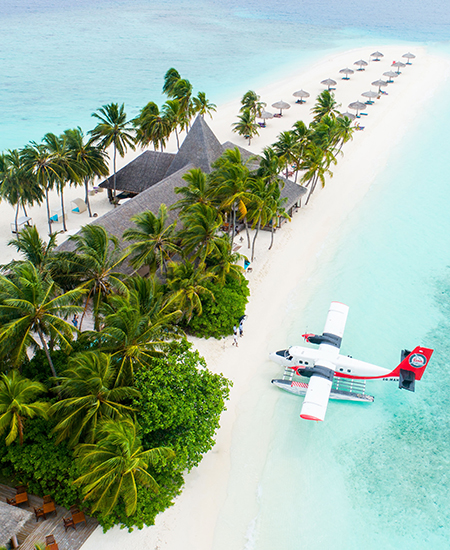 1. You're Globe-Trotter Trendy: Dream of luxury travel and holidays? But do you know when to put work aside, and follow your heart to a travel destination anytime? Think south of France for Cannes, Bora Bora for marine magic or Mystique Island for getaways. And then really do them – then, you have arrived.
2. You have Super Sartorial Sensibilities: Visit Sabyasachi Mukherjee, Tarun Tahiliani and Ritu Kumar. Or commune with western wizards like Gucci, Chanel, Armani and Burberry. Or carry off a street style with elan. Sashay out of your closet with supreme confidence and you announce I've arrived.
3. Watch that Reading List: Trending articles, op-ed pieces and leading columnists help you shape your opinion, keep you informed and well aware. Thus, you can hold meaningful conversations over leisure and work. When you speak with gravitas, knowledge and effortlessness, your words spell your Arrived status.
4. Watch that Body: Being self-aware is of utmost importance. The world today appreciates people who respect their physicality. Nutrition, fitness and a physical upkeep is garnering attention amongst all. Go ahead and be an informed Vegan, teetotaller or 5AM runner, if that's what you truly believe in.
5. The Greater Common Good: Global icons like Bill and Melinda Gates and NR Narayana and Sudha Murthy are now creating deeper values with their social and charitable contributions. Their work as altruists really proves that they're of an Arrived status to aspire towards.
6. Keeping a Passion Alive: A person who has arrived in life is most definitely one with a particular hobby or passion to pursue. Today there is no dearth of avenues to master anything from astronomy to aviaries. The one who ensures that a creative spark and continued interest in their chosen hobby is truly alive.
7. Family is Fundamental: Being arrived in life is nothing if you can't take family along. A strong sense of family ties builds rootedness and a wellspring from which gushes all vitality. It forms the atmosphere of desire for excellence and achievement. Saying I have arrived is also a lot about being able to happily say I'm home.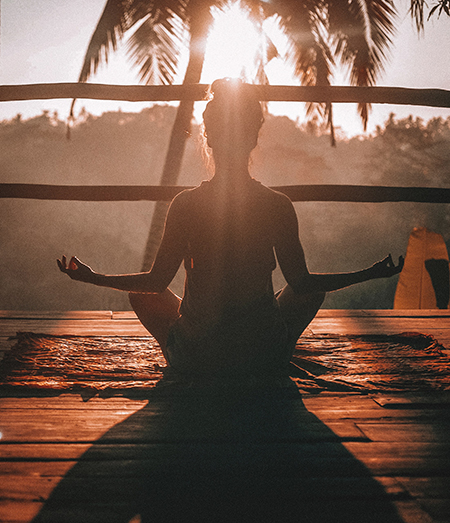 8. Moving to the Beyond: One cannot have arrived without being spiritually aware. Exploring spiritual aspects of life – via religion, philosophy or meditation – creates a more meaningful sense of arrival.
9. #EmpyrealExperience under your belt: If you're living in one of India's most regal cities, you have to be part of one of its finest experiences. The luxury members-only club, Empyreal Club, offers world-class recreational, wellness, gourmet and other lifestyle options. Nothing short of a "cruise on land", this club membership puts you right on par with global high-end lifestyle.
10. Being "extra" ordinary: When the difference between ordinary and extraordinary is just that "extra", you will find it all at Empyreal Club. Built to dazzle members with its array of fine offerings, spectacular views and unmatched refinery, the Club is definitely the city's next big thing. The family is already fast expanding, to include the city's premium families, entrepreneurs, industrialists, thinkers and trendsetters.
With a great appeal for young and old, family and individuals, a bent towards providing the best of amenities for being in the best physical health, quality time with self and family, and all those other signs of being arrived, Empyreal Club offers unprecedented experiences for all.
That is why all these milestones of being arrived, are largely achievable with an Empyreal Club Membership. From gourmet delights to wellness options, from star-gazing views to exhilarating events, it all comes to you at the Club. Create that pathway to an Arrived status here and now. You may be surprised at how close at hand it all is. Take a look at our exclusive membership plans on https://www.empyrealclub.in/membership-plan/ and sign in. And your demeanor will reflect, World, I have arrived.