Sports: Giving way to Fitness with Fun
26th, October 2020
"The five S's of sports training are stamina, speed, strength, skill, and spirit; but the greatest of these is spirit."
– Ken Doherty
Thinking of pounding on the treadmills or deadlifting in the gym? While some of us find contentment in that, most of us seek Sports as a more fun & engaging way to stay fit.
Sports play a very significant part in all spheres of life. It is an excellent way to keep one physically fit, and moreover it is an excellent tool to enhance one's personality and character, having a positive impact on both the mind and the body. One should never feel unmotivated in life. Challenge the self and set objectives.
Perks of Indulging in Sports
There are various wellbeing and wellness advantages of playing a game! Power through and coach up your stamina and endurance.
Playing Sports controls your body weight by decreasing muscle to fat ratio, helping in avoiding obesity and other chronic illnesses.
With the daily stressors in our life, Sports can assist us with battling depression and anxiety.
Playing sports strengthens bones. Strong foundations are trusted foundations, get your bones the exercise it needs.
Helps build coordination, equalization, and adaptability. These are some things we use in our daily life, it could contribute to a better life in general.
Sports help boost endurance and focus. Whether it's working or playing, endurance is important- physically and mentally, it helps us manage our stress levels.
Helps us recognize the highs and lows of both winning and losing. It makes you a better team player!
Playing sports will make the transition slow and increase your life expectancy.
Empyreal Club Sportsplex: Your Destination for Fitness
Finding a sport you love and playing it often may be the key to staying active. With a 70,000 sq. ft. dedicated sports complex and a host to numerous sports and training facilities, Empyreal Club Sportsplex will offer you a world-class sporting experience.
Play the sports you love or shuffle between different sports with international standard courts facility at Empyreal Club Sportsplex.
With the best team of trainers and coaches, learn any new sport with world-class assistance. Designed for the best, and pro of the field, become an expert with ease.
Been a long day at work or at school? We have locker rooms, showers, and other amenities to put your mind at ease as you freshen up right before you get playing. Warm-up by cycling, jogging, or stretching, we have all that you need to get started.
Racquet games are a type of sports that is mostly fancied by an elite group of people. A game often played for socializing. Empyreal Club is providing a unique opportunity for all the racquetball lovers and sports enthusiasts to grasp the opportunity of being part of India's biggest multi-sporting complex, play with the candor you were born to play with because, at Empyreal Club, the sky's the limit.
Here is the link to watch Upcoming Sportsplex video:
https://www.youtube.com/watch?v=2JL1DhYQGNk
Badminton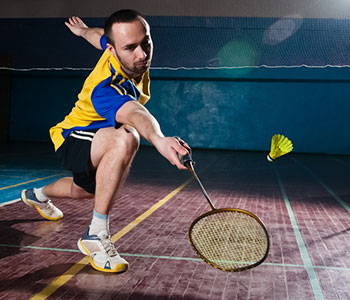 Badminton was played for leisure when it originated. It has since become a game played by millions of people around the globe. Being a competitive sport that requires a little bit of upper body strength, it can be played by people of all ages. Are you a fan of swishing your way through the court? Pick up your rackets and get serving because Empyreal has 5 different Badminton courts for you!
Squash
Squash It is an extremely energetic game designed to work up your cardio! We have a very exclusive customized Squash court for you. Pick up your rackets and get hitting.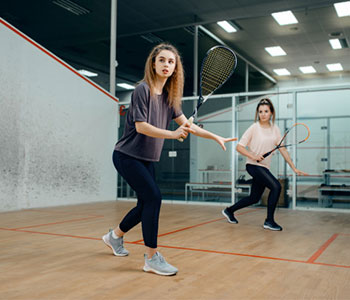 Tennis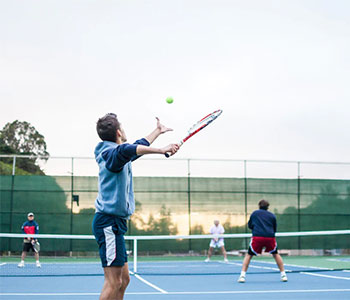 A great team sport, balance, and infinite opportunities, Tennis is an Olympic level game which requires a lot of stamina and concentration. A sport for the rich, a beloved victorian game, we have the best plans suited for all!
Pickleball
A beloved paddle sport played on a badminton-size court with a tennis-style net. There are unique rules like a non-volley zone prevents volleys to go too close to the net, and a serving team cannot volley the return of serve. These rules are very favorable for players with less mobility and senior players to compete successfully with younger competitors. Play as singles or doubles, we have all the provisions for you in place! A very inclusive sport accessible to all age groups, it encourages team building amid peers, with lower physical activity and more opportunities for court banter.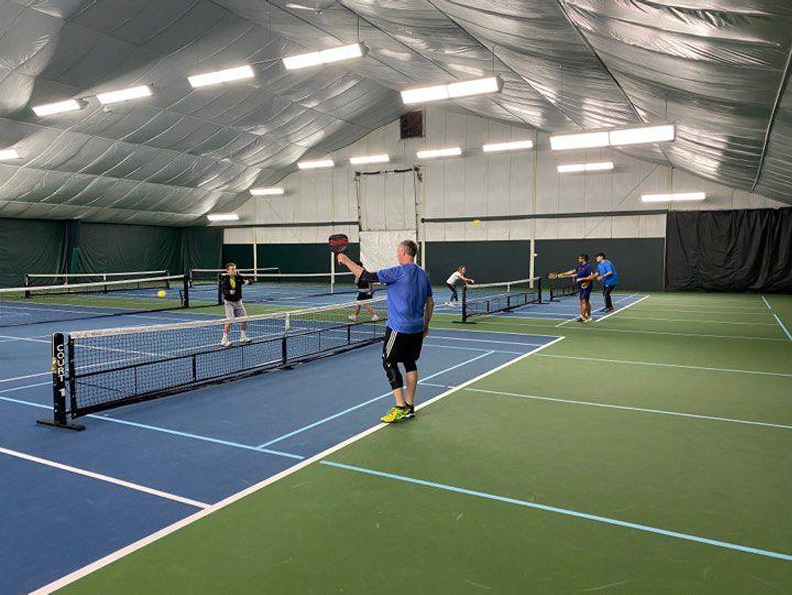 Indoor Basketball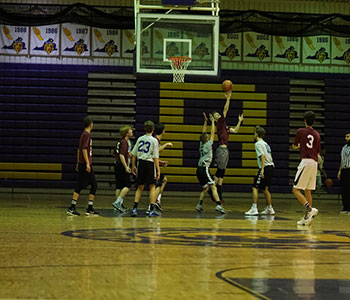 Talk about sports with the best of both, fun and strategy! Trust your team and you will go far! Basketball is one of the world's favorite sports. A sport for a real player. Build your lifetime teams here at Empyreal!
Indoor Futsal
Futsal is a ball sport played on an indoor court. It is played on a court smaller than a football field. Like Ball sports? Like to play them indoors? Futsal is the game for you! With our court and its standard size, you get enough space to move around and play your best game.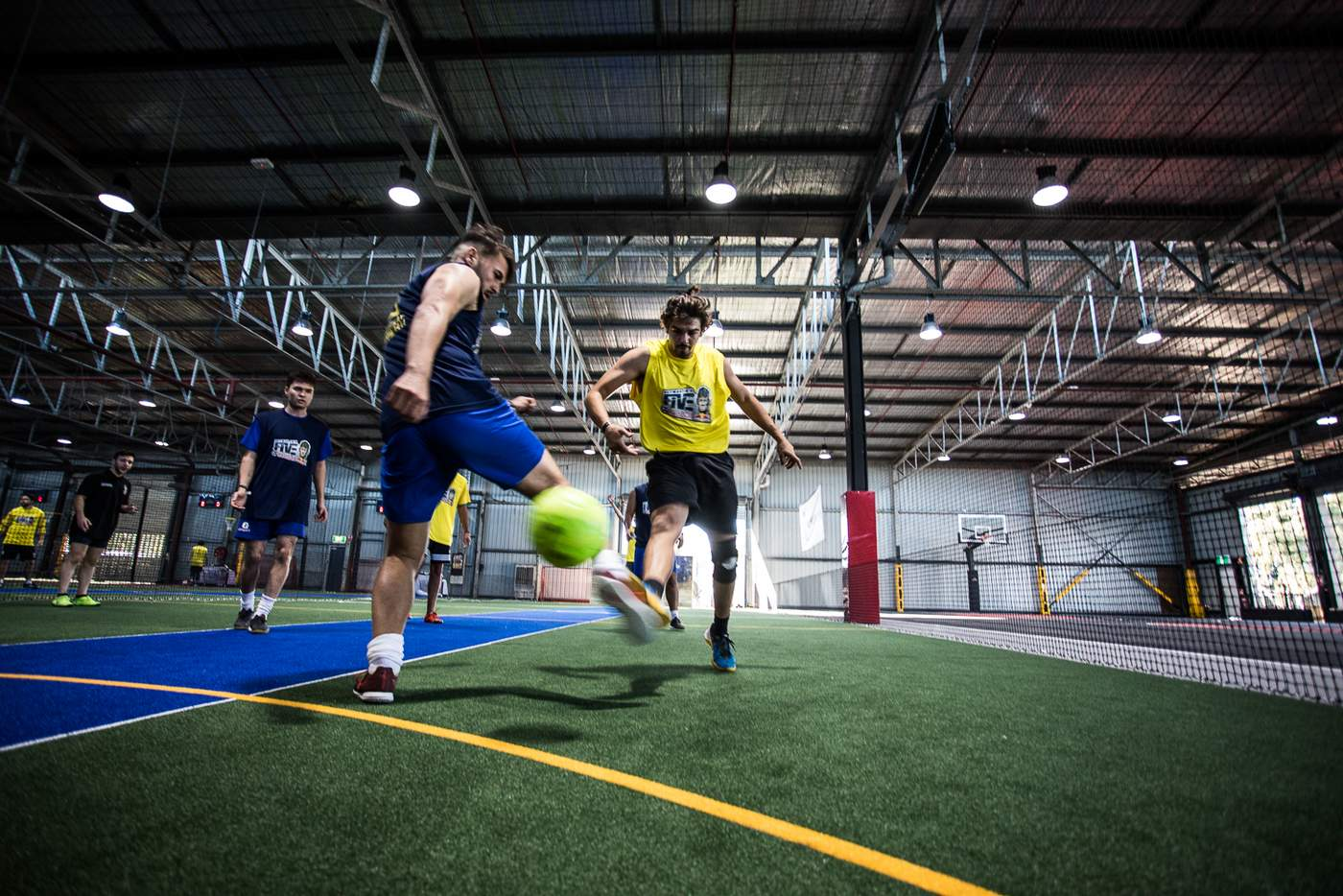 Volleyball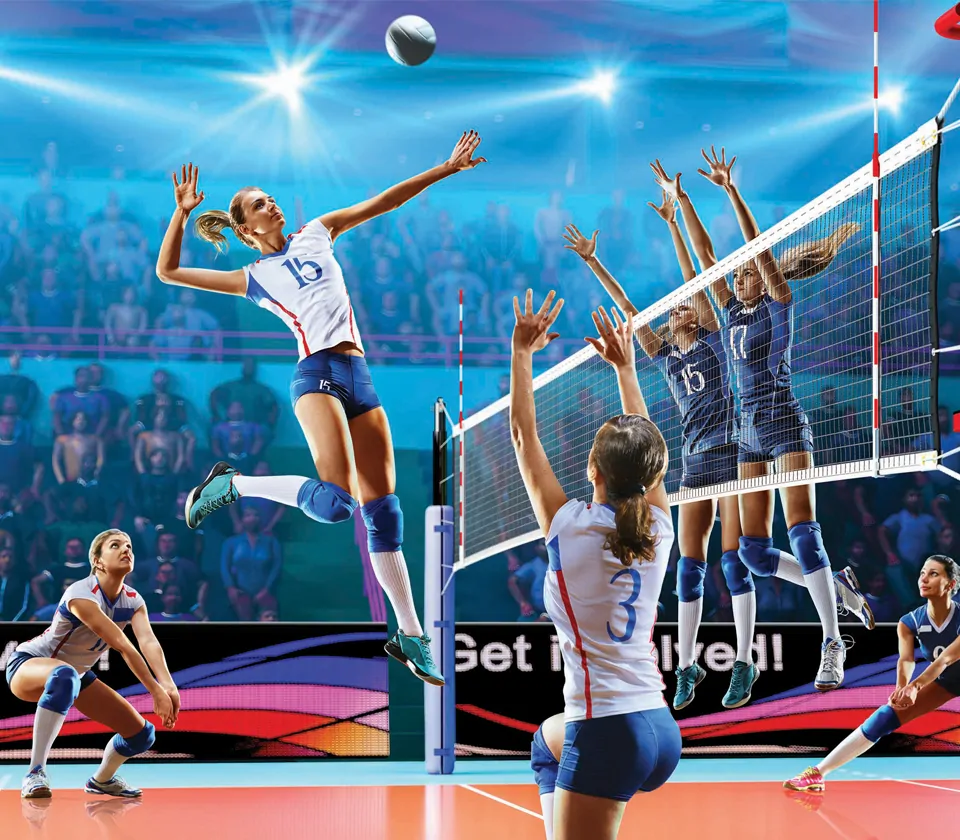 Volleyball is one of the best beach games. Mostly played on sand, the game has since evolved in its playgrounds. Yet another fun sport to partake in!
Billiards & Snooker Room
Snooker and Billiards are both a sport of the elite few. There is a certain strategy for keeping your eye on the ball. With the best gears and amazing interiors of our Billiards Room and Snooker Room, you would want to kick back and Cue! You are in the right spot! There is a lot to offer for your refined taste.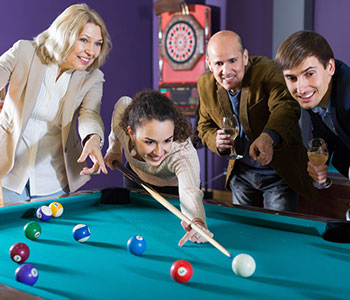 Table Tennis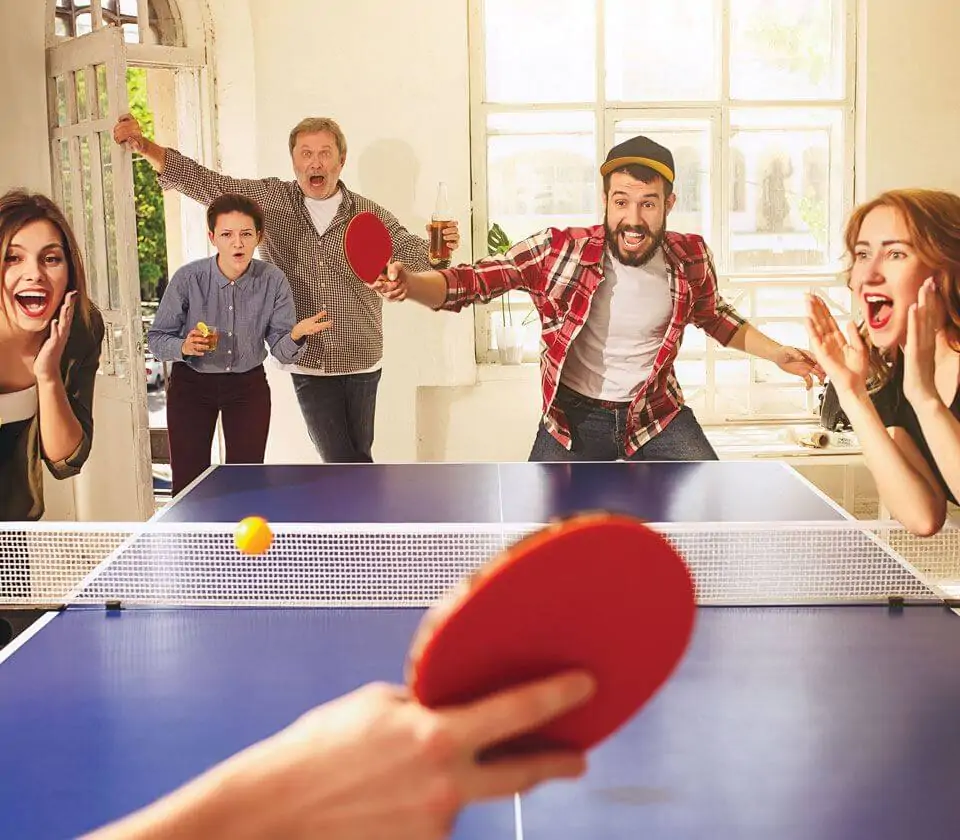 Also known as Ping-pong and Whiff Whaff, this is a game for 2 players or four. Played with lightweight balls and small rackets, this is a sport that's very fun to play! With gears so good, you would never want to stop!
Carrom and Chess
Exercise your mind with strategy games. Chess is a game for Jack of all trades. Join the fun, bring your kids because the fun has only begun.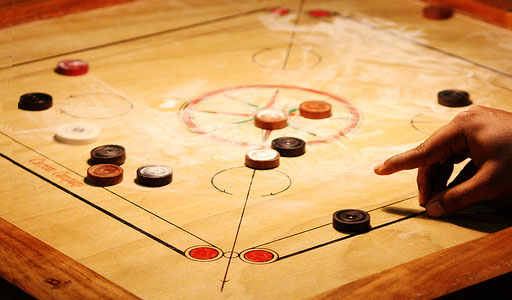 Rock Climbing Wall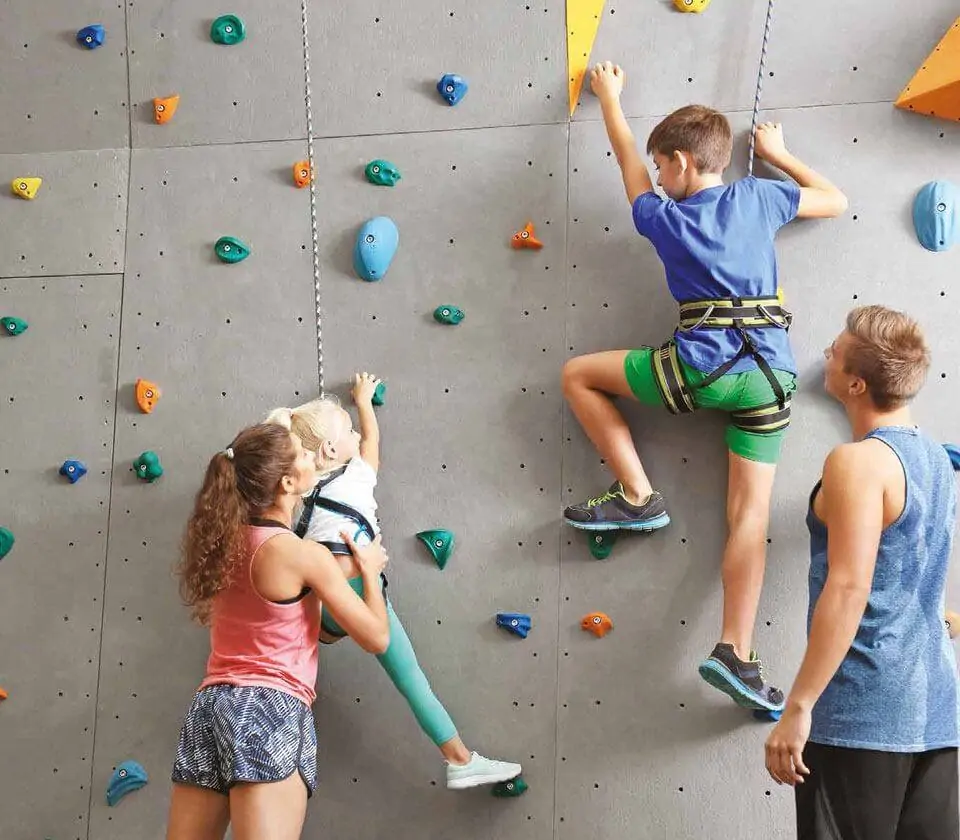 Climbing needs our body to have a lot of strength. An average climber practices at least for 2 months before going on an ascend. Empyreal gives you and your children a shortcut to climb as high as possible without having to find a mountain. Rise up and boost your self-confidence and climbing skills. A safe place for your kids to grow!
Why Choose Empyreal?
The word Empyreal is an adjective that means pertaining to the highest heaven. We believe in a promethean way of living where you not only get space to partake in a sport, social event, or entertainment but also be able to interact with similar minded people.
Empyreal Club's membership is by invitation only, which ensures a refined group of individuals handpicked from the cream of the society. You can make new connections that will help you get ahead in life.
Get all the things you need to rejuvenate your mind and body, all under one roof! With the world-class amenities of the modern Sports world, you can maintain your health without hassle.